Description
Dhouti Yog Churna Benefits, Composition & Review
Ayurveda is an ancient Indian medical system that uses natural herbs, spices, and other plant-based remedies to treat various health conditions, including constipation. According to Ayurvedic principles, constipation occurs when the digestive system is not functioning properly due to an imbalance of the doshas (Vata, Pitta, and Kapha) in the body. Ayurvedic medicine aims to balance these doshas and restore proper digestive function to relieve constipation.
Action:
Dhouti-Yog Ayurvedic Churna is a specially prepared ground mixture used to cure gastric problems. This ayurvedic churna contains a combination of herbal ingredients which helps solve constipation, gas, indigestion, acidity, and heartburns.
Key Ingredients: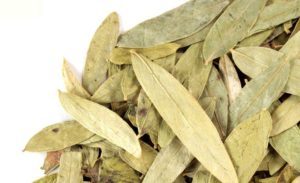 Senna Leaves-
Sonamukhi or Senna leaves are highly effective in treating constipation. Senna aids in flushing the waste out of the large intestine.
Haritaki:
Known especially to strengthen one's digestive system, Haritaki also revitalizes the body by all means.
Sandhav:
A special kind of salt found only in the Afghan mountains, Sandhav helps in evacuation of the bowels.
Dhouti-Yog imports the purest quality of these herbal ingredients from all over the country in order to manufacture the most effective, pure, and harmless ayurvedic churna.
Benefits:
Dhouti-Yog Churna aids in detoxification of the body. It works without causing any stress to the bowels. It helps in smooth passage of stool, gas, and other toxic substances which are present in the digestive system of the body. The churna is beneficial for:
Improving digestion
Reviving smooth bowel function
Avoiding gastric troubles
Providing relief in Piles
Maintaining overall health
An ayurvedic churna:
The benefits of ayurvedic churna over any other remedies are countless. Dhouti-Yog Churna is completely free of side effects due to its herbal tendencies. Additionally, regular intake of this ayurvedic churna helps in the removal of toxins without causing any harmful effects. It also helps in maintaining health for a long period of time, so that the gastric problems do not resurface. Completely herbal, this ayurvedic churna is recommended to be taken regularly for nearly all age groups.
Packaging:
Available in 40g and 80g packs at a medical store near you
Directions for Use:
Mix 1tsp of Dhouti-Yog Churna in 1 glass of warm water and stir briskly until mixed well.
Most effective when taken regularly after dinner or before bedtime.
Side Effects:
The ingredients used in the making of Dhouti-Yog Churna are derived from all-natural herbal and ayurvedic sources. There are no side effects associated with the usage of this ayurvedic churna.